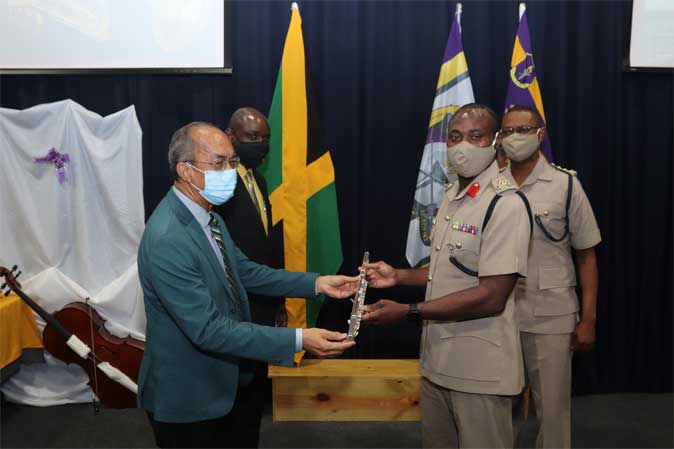 The Music Intervention Programme
The programme is born of the collaboration between the Ministry of National Security and the HEART NSTA and is aimed at equipping and training participants for work in the wide range of job opportunities within the music industry. The deliberate integration of community members within a military music environment will ensure a lateral as well as vertical impact on the affective issues of discipline, tenacity, and attitude development, ensuring that the dominant culture within the programme is one of military discipline, team building, leadership training and camaraderie, without compromise.
For each cohort, the Music Intervention Programme will run for the duration of ten (10) months per cohort and will professionally fulfil the standards of the NCTVET and the Associated Boards of the Royal Schools of Music (ABRSM). The curriculum covers a range of areas including music theory, instrument performance, sight reading of music, instrument care and rehearsal techniques, and the course will be delivered by highly trained JDF and civilian instructors.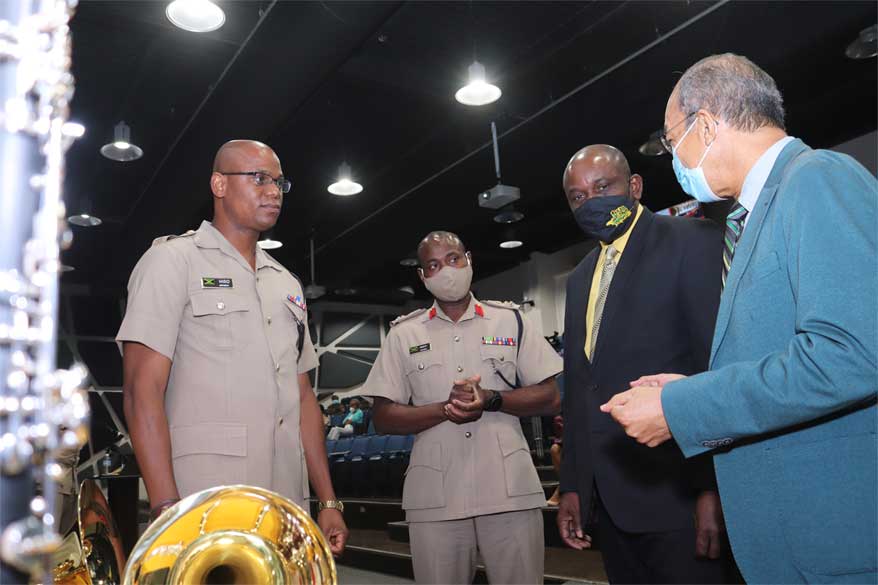 Great value will be added through our intended partnership with the Jamaica Reggae Industry Association (JaRIA), as well as leading music recording studios, which are well-positioned to facilitate students in a practical environment of commercial music-making. Opportunities will also be explored through JaRIA for mentorship, internships, developmental workshops and ultimately employment and production opportunities.
Finally, the design and delivery of the Music Intervention Programme intends to transform the self-efficacy and self-esteem of each participant through a culture of discipline aimed at social, creative and economic empowerment.